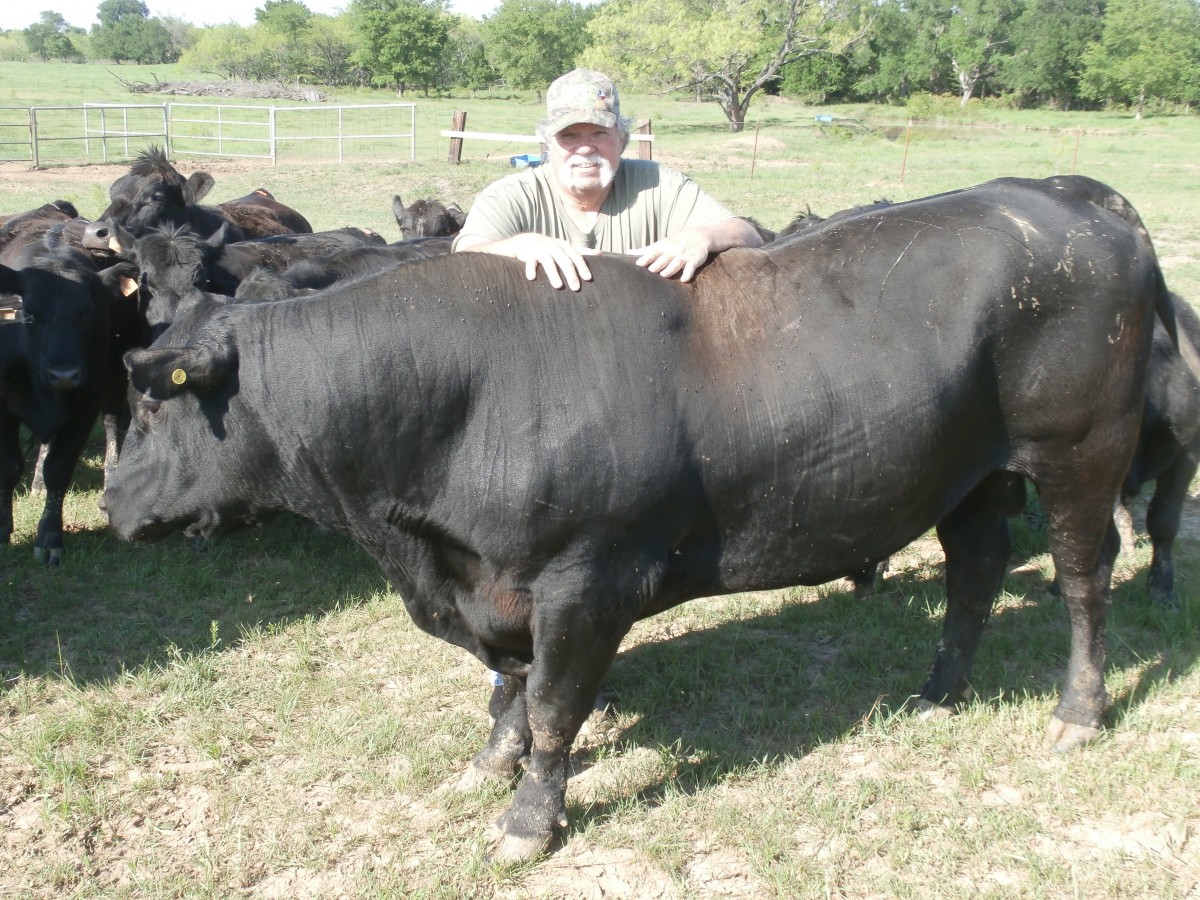 AAA# 19054069
E.W.A. 7264 of 3114 Momentum AAA 19054069
This bull we selected from the 2018 Edgewood Angus Bull Sale. He is full brother to the getting famous heavy used Accelerated Genetics / Select Sires Brood Sir EWA West Point 7258 AAA 19054061. We love this GAR Momentum sired bull for his long body, fantastic Grid Scores ($G +99) and really a good disposition. We expect this bull to transform the bottom side of our herd were our cows do not measure up to our standards for $ Grid. We will be retaining his heifers for our herd; on the bottom side of this bull he is out of the great Angus cow EWA 3114 of 128 Weigh Up cow. The EWA 3114 cow's prodigy are selling for extreme high dollars with some Heifers selling for over $ 50,000.00. The reason we selected this bull is for the Carcass effect he stamps on his calves. We retain our calves through the feed yard, selling them on the grid to receive the dollar premiums our genetics bring. We need to produce ever calf, ever steer, superior for carcass value. Our profits depend on it! Plus we like to eat'em. we love great steaks! Use this bull if you just want good cattle that will be an enjoyment to raise and calves that are in the top 1% $B, this bull has a +217 $B Angus score. This bull has produced over 300 frozen straws of semen per jump, he is fertile! With his blood lines he should make really good heifers.
For Semen orders, Contact Chris Baumgartner
Semen $15.00 a straw. 100 straws or more $12.00 each. Shipping charges are extra and will be priced when ordered. Semen will ship from Champion Genetics Canton, Texas after payment received, an add of 3% convenience fee for credit card use. Certificates $ 30.00 each for calf registration. We are using this Bull on both our commercial cows and registered Angus cows.